Our History
We Love Boots
Our company was born out of a love for boots. We set out to create an original design to make your boots as unique as you are. Producing each pair using the time-honored goodyear welt craftmanship, combining quality with fashion. So once you put on a pair of FREEBIRD boots you feel like you can conquer anything. You are unique and should always stand out from the crowd.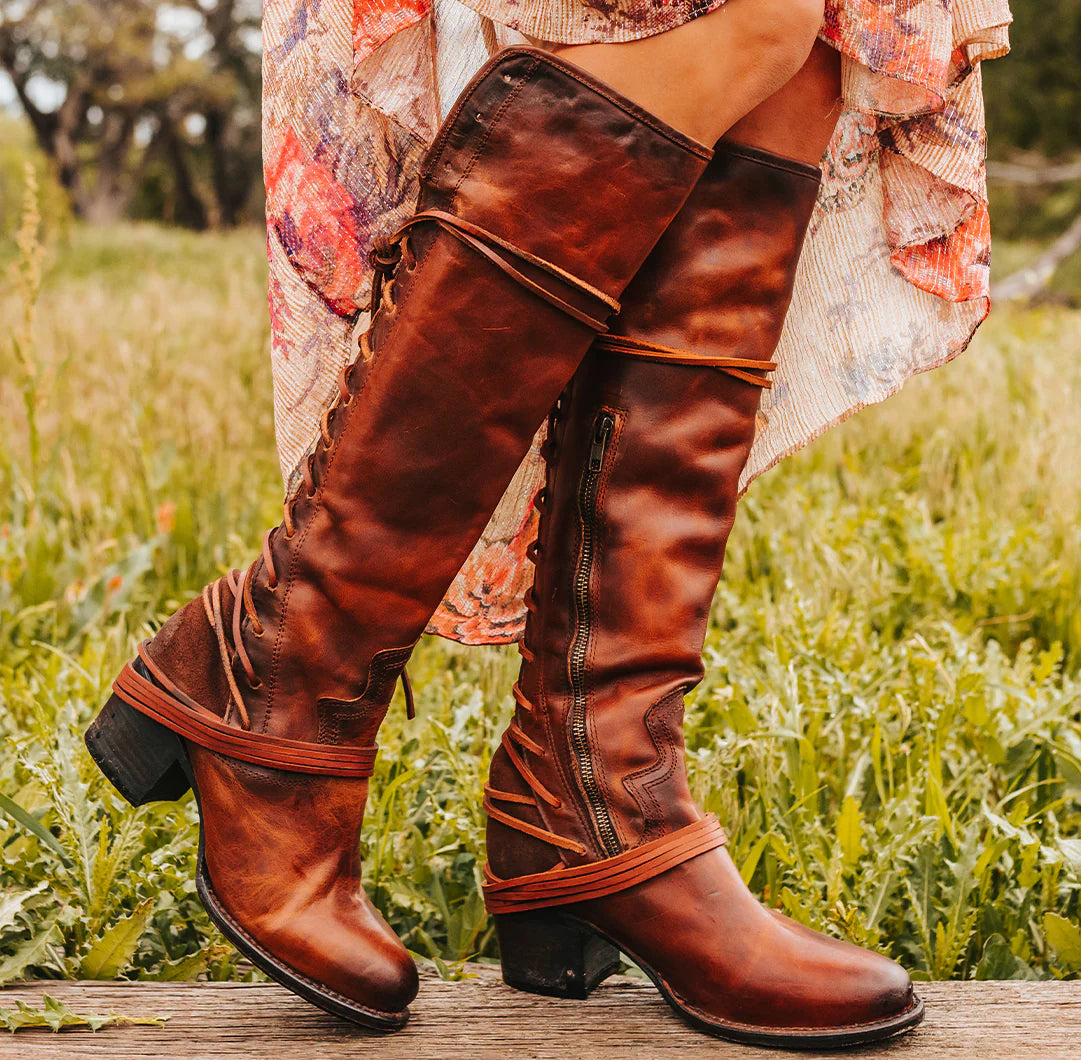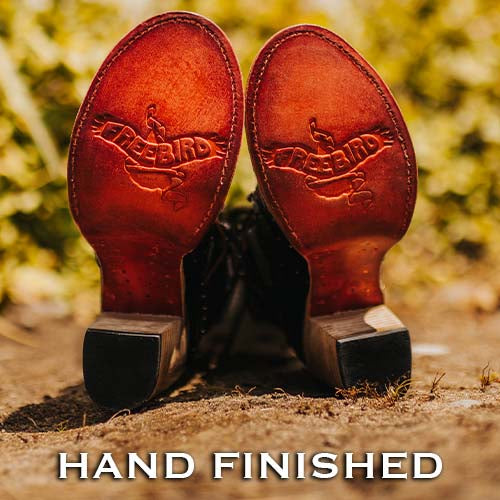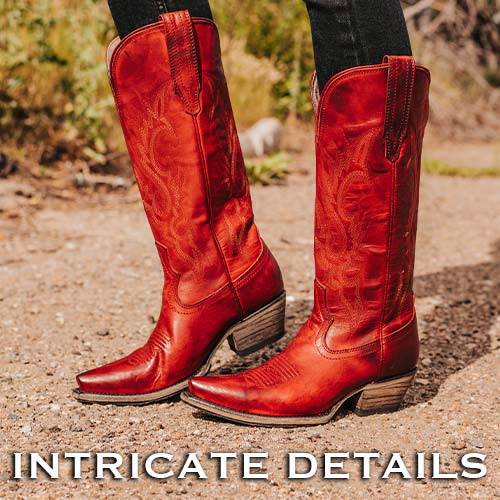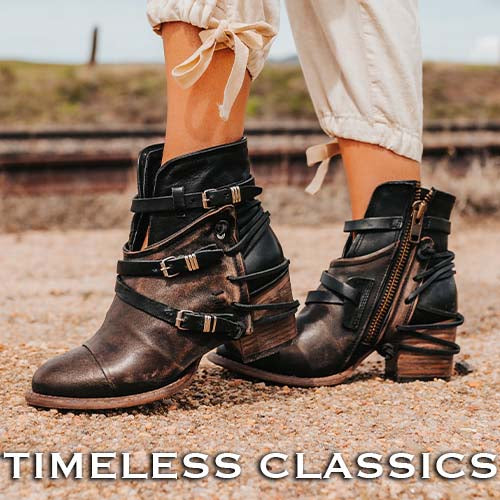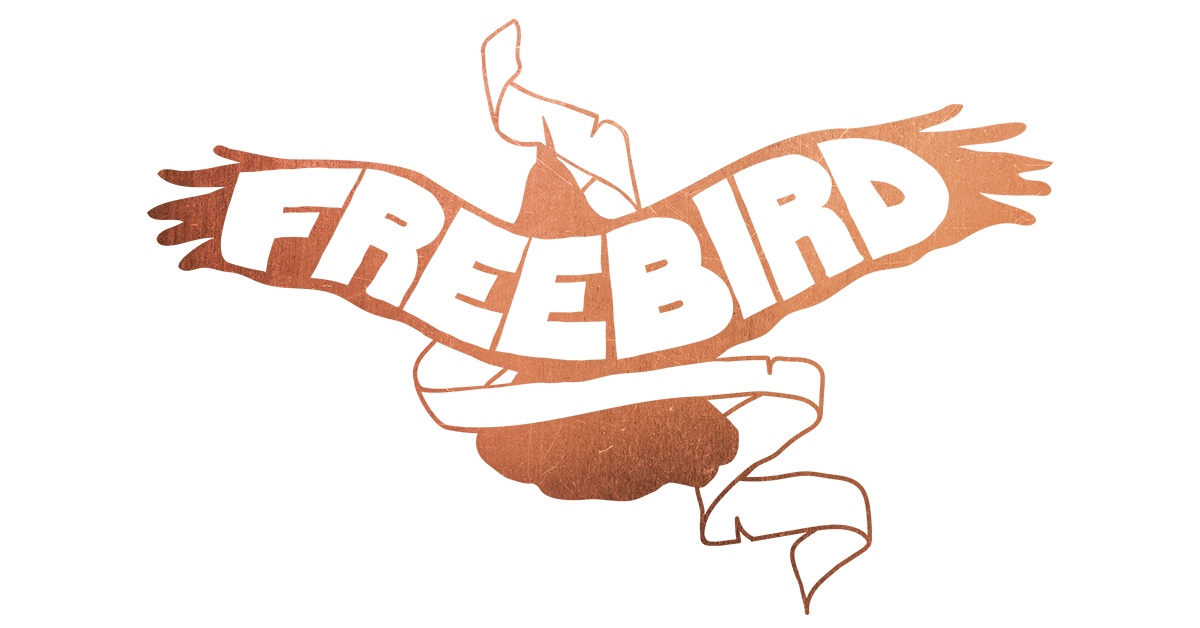 WE HAVE HIGH STANDARDS
SUPERIOR CRAFTSMANSHIP USING ORIGINAL GOODYEAR WELT CONSTRUCTION, INTRICATE DETAILS AND METAL WORK, EXOTIC MATERIALS, AND THE FINEST HAND FINISHED FULL GRAIN LEATHERS.
OUR SERVICE
WE BELIEVE IN GOOD OLD CUSTOMER SERVICE
WE LOVE OUR FLOCK
We would be nowhere without you. We want to give you an amazing experience, in our stores or through the process online. We will do everything we can to make sure that happens.
WE ARE COMMITTED TO FAST & FREE SHIPPING
We want to make it easy and convenient to buy boots online as it is to visit one of our stores.
EASY EXCHANGES & RETURNS
Return labels are printed and included with every shipment for ease and speed if anything doesn't work out.
GIVING YOU THE BEST EXPERIENCE POSSIBLE.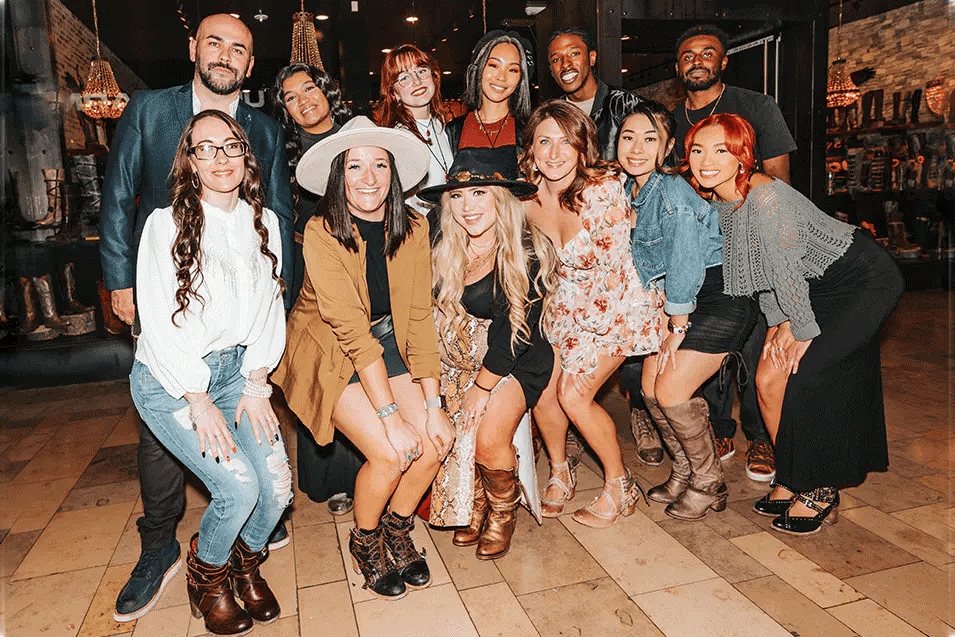 OUR CUSTOMERS THOUGHTS
"These ladies ROCK. Always the best best customer service and friendly as can be!!! Love y'all and thanks for always being so patient and kind!!"
— Beth H.
Couldn't have been more pleased with my order.
— Pamela D.
Great communication and fast shipping. Shoes are wrapped beautifully and what more could anyone ask for??
— Laura C.
Awesome as always! When you buy from Freebird, you know you get style, quality, craftsmanship, and one amazing pair of shoes!! Highly recommended!!
— Angela L.
Absolutely phenomenal service, shipping and product quality. You never disappoint Freebird.
Karla C.
Our Journey
FOUNDED IN 2009 DENVER, CO
FREEDOM is our foundation, INDIVIDUALITY is our core, and INDEPENDENCE is our virtue. We invite you to step into our world and create new moments that will withstand the test of time.Based in Denver, CO, FREEBIRD has assembled an amazing crew of passionate individuals that share the same drive to build a one of a kind company. We are not just making boots, we are creating wearable works of art.We hope that you appreciate the passion, artisanal value, and vision that goes into creating each pair of shoes.